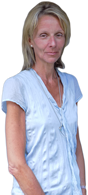 Get in touch:
Email
T: +44 (0) 1273 765250

Madeleine Rohan
Madeleine Rohan joined Itad in July 2016 taking primary responsibility for leading and developing Itad's HR team.
She also works closely with the SMT and line managers to ensure HR strategy is aligned with, and contributes to, the achievement of business goals.  Madeleine is a fully qualified Chartered HR professional with expansive experience across the whole HRM spectrum.
As well as contributing at both strategic and operational level in identifying HR priorities, together with the HR team, Madeleine is integral to driving & nurturing Itad's culture.  Through her contribution to the development of a greater knowledge sharing environment, she will lead the team's facilitation of best performance, enabled through targeted, value adding learning and development frameworks and best people management solutions.  The continued development of individual HR team members will be a key component in continuing to both support and further enable the whole company to achieve shared success.
'A true HR enthusiast, I have always enjoyed the opportunity of discovering how an organisation and its people can gain the best from each other.  Committed to, and ever curious about, learning new approaches to enabling and managing human resource in responding to what an organisation needs to give it competitive advantage, thereby ensuring we can all benefit from sustainability, agility and shared success.  Effective HR solutions can be challenging to realise, however, ultimately their delivery is truly satisfying. In the short time since I joined Itad, I have already been impressed by the generosity of spirit in welcoming newcomers to the fold.  The collaborative approach is extremely refreshing alongside a genuine passion from my colleagues for the work that they do & the convivial working environment they have created.'