Handbook on Measuring Equity in Education
Our Education Lead, Rachel Outhred, has co-authored a chapter in the UNESCO Institute of Statistic's recent handbook on measuring equity in education.
The handbook shows how countries can measure the education progress of the most marginalized populations to ensure no one is left behind. Sustainable Development Goal 4 (SDG 4) calls for inclusive and equitable quality education for all, spanning not only gender parity in learning but also equitable educational opportunities for persons with disabilities, indigenous peoples, disadvantaged children and others who are at risk of exclusion from education.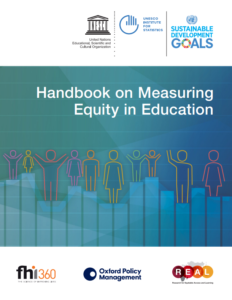 #EDUCATION