Knowledge products
As consultants, much of our work is found in client reports, which may or may not be in the public domain. These knowledge products are the opportunity to make available Itad's thinking and knowledge, collected from across our projects. There is a range of material here, including working papers, think pieces, academic articles, project publications, and webinars.
This is one from a series of webinars hosted by My M&E which address the challenges and opportunities in evaluating the effects of policies, programmes and projects to enhance equitable development results, with a special focus on the effects to the most excluded, marginalized and deprived …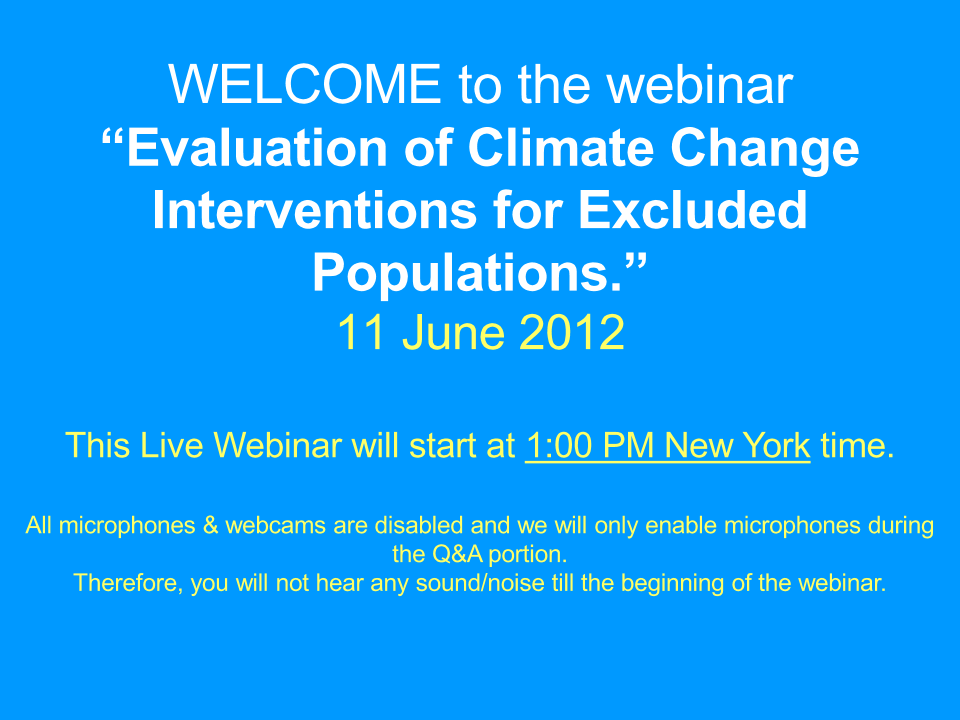 It is heartening to see how much support there is for improving NGO effectiveness and accountability in the run up to the Fourth High Level Forum on Aid Effectiveness in South Korea.