Accelerating the Sustainable Control and Elimination of Neglected Tropical Diseases (ASCEND)
2019-2022; DFID; Multiple countries
Neglected Topical Diseases (NTDs) are a group of infectious diseases that thrive in poor and often rural settings, affecting 1.6 billion of the world's poorest people and causing disability, disfigurement, stigma and death. The UK is one of the leading donors for NTD control activities.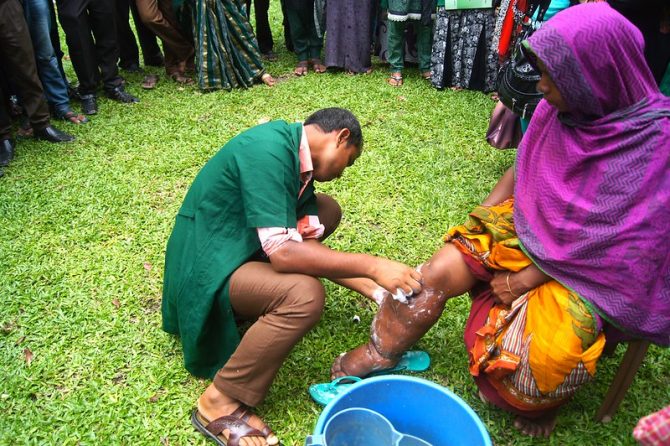 The objective of DFID's ASCEND Programme is to achieve progress towards the 2020 NTD roadmap targets and to strengthen elements of  national health systems which are required for sustainable NTD control and elimination.
Itad, in consortium with Ecorys, Tropical Health and fiduciary and safeguarding specialist BDO LLP, will be the Third Party Monitoring Agent (TPM) for ASCEND, and will deliver quality assurance and validation of delivery, alongside supporting programme adaptation and improvement through recommendations and programme evaluation. ASCEND presents a significant opportunity to accelerate progress in controlling and eliminating NTDs, but there are also substantial risks to its potential to achieve its intended outcomes due to the varied and challenging circumstances of the 20 targeted countries. To succeed, a rigorous yet flexible risk-based monitoring, verification and evaluation approach is required.
Our technical approach is designed to support ASCEND's Theory of Change. It addresses three overarching questions:
To what extent are implementing partners 'fit for purpose' to deliver and report on the project?
To what extent are implementors delivering the programme as planned and following due process?
To what extent is the programme delivering expected outputs and contributing to impact through an adaptive learning approach?
Image: Lymphatic filariasis in Bangladesh © Credit: CDC Global