Evaluation of the 2016-2021 Unified Budget, Results and Accountability Framework (UBRAF)
2019; UNAIDS; Multiple countries
The establishment of the Joint United Nations Programme on HIV/AIDS (UNAIDS) in 1996 represented a key step in a broader transformation of national and global health systems previously centred around the World Health Organisation's (WHO) Special Programme on AIDS. Its mission was to provide a holistic response to the alarming escalation of the AIDS epidemic.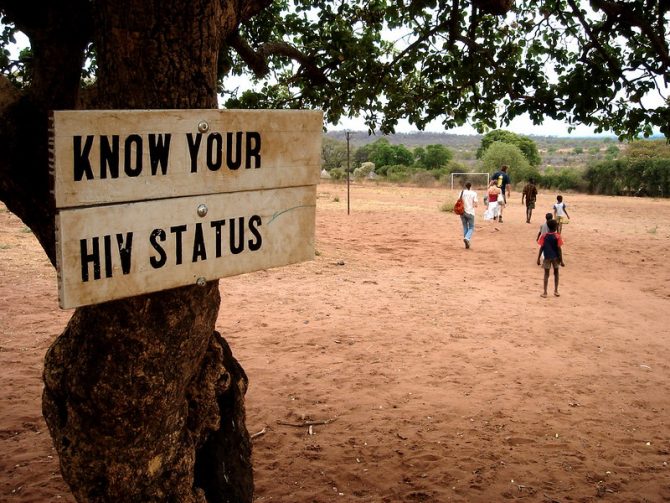 The current UNAIDS 2016–2021 Strategy 'Fast-Track – Ending the AIDS epidemic by 2030' is operationalised by the Unified Budget, Results and Accountability Framework (UBRAF). UBRAF promotes a fast track approach to achieving ten targets by 2020 and puts the world on course for ending the AIDS epidemic by 2030. The 2016-2021 UBRAF outlines the role of the Joint Programme in AIDS response, situating it in a context with other stakeholders and efforts.
Itad is undertaking an evaluation of the UBRAF for organisational learning and accountability purposes. This evaluation comes at a crucial juncture – it will contribute to defining UNAIDS' path towards 2025 and beyond. The need for a set of robust evidence-based recommendations to inform UNAIDS' next strategy is paramount as it will help to ensure that the global response can end the AIDS epidemic by 2030.
The evaluation will review progress towards the targets in the UNAIDS Strategy, areas where most progress has been made, as well as any back-sliding in specific programmatic or geographical areas, with respect to particular population groups, what can be done differently and what challenges need to be overcome.
We are employing an explicitly theory-based evaluation approach to explore how the UBRAF has helped to define priorities for the Joint Programme, outcomes to be achieved at country level and the UNAIDS Secretariat's roles and functions. We have designed the evaluation around three questions that need to be addressed in order to inform the evaluation objectives and maximise the formative nature of the enquiry:
Is the UBRAF doing the 'right things'? – This question relates mainly to the way the UBRAF as an instrument to operationalise UNAIDS strategy is structured and designed
Is the joint programme doing these things in the 'right way'? – This question focuses on the way the UBRAF is being operationalised through the Joint Programme.
To what extent is the Joint Programme delivering the 'right results'? – This question looks at the way the Joint Programme is contributing to improved results
The key innovation that we are adopting in our evaluation approach is the development of a set of highly testable hypotheses which are derived from the evaluation questions in the terms of reference.
Image: Know your HIV status © Credit: Jon Rawlinson