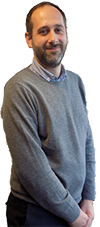 Get in touch:
Email
T: +44 (0) 1273 765 250

Alex Bradford
Alex Bradford joined Itad in the Autumn of 2019 as a project administrator to assist with project management, administration, logistics, contracts and technical content.
Prior to working for Itad Alex has held a range of finance roles in both the public and private sector. He has an MA in Conflict, Governance and International Development from the University of East Anglia, which focused on the political development goals of sustainable peace, good governance and stable democracy. His dissertation evaluated the relationship populism has on consolidated democracies.
In early 2014 Alex worked for the Filipino charity CERV on a school-rebuilding project shortly after the tropical cyclone Haiyan ravaged the country. This placement sparked Alex' interest in the development sector, making him want to derive solutions for problems that developing nations are currently facing.