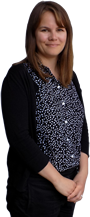 Get in touch:
Email
T: +44 (0) 1273 765250

Deborah Pickford
Deborah Pickford joined Itad as a Project Officer in June 2017. She supports Itad consultants in all areas of project management, administration, logistics, contracts and financial monitoring.
Before joining Itad, Deborah worked as a Project Officer for the RSPB, working with a partnership of seven organisations, a variety of stakeholders and engaging the local community, to deliver a landscape-scale partnership programme of work, promoting a thriving river system for wildlife and people. She also spent two years in Australia supporting an international buying team.
Deborah holds a BSc in Ecology and Conservation from the University of Sussex.